Showing at the Figge Art Museum October 19, 2019 - February 2, 2020. Opening Reception: October 24th, beginning at 4:30 with a gallery talk at 6:30.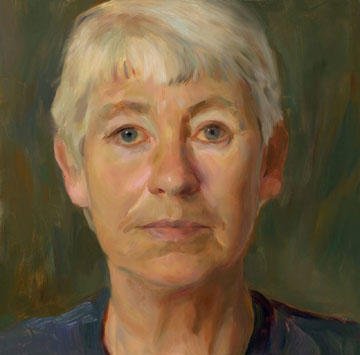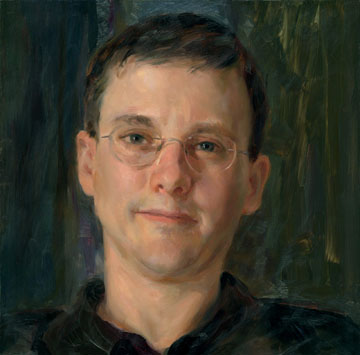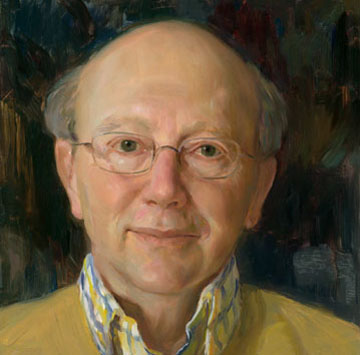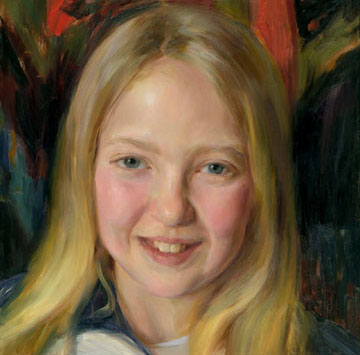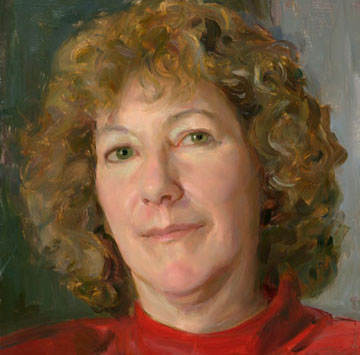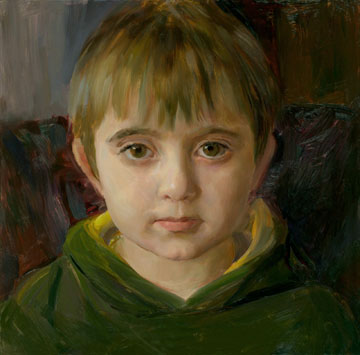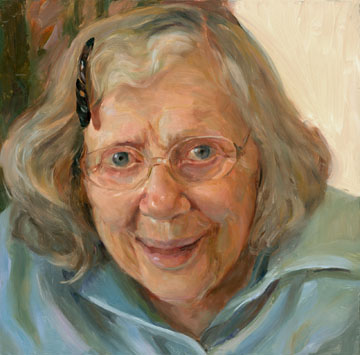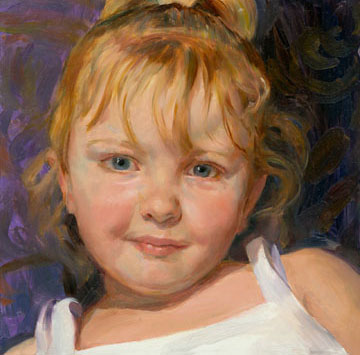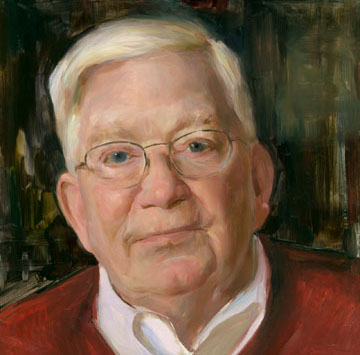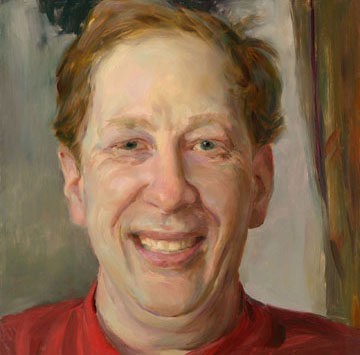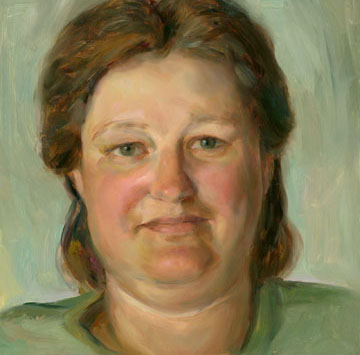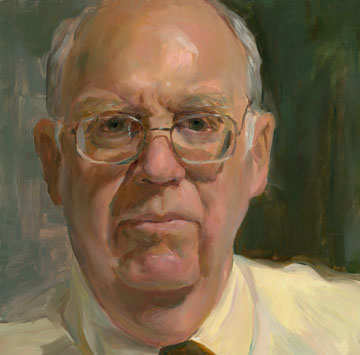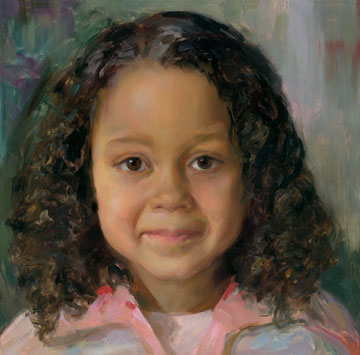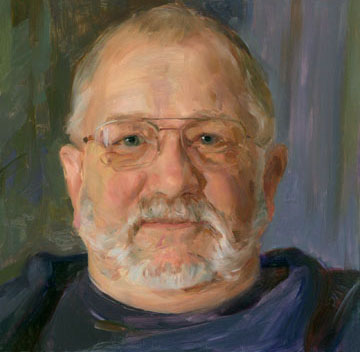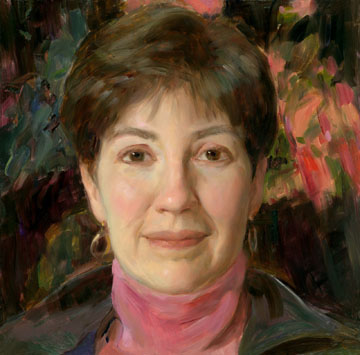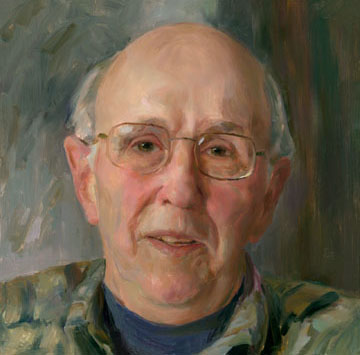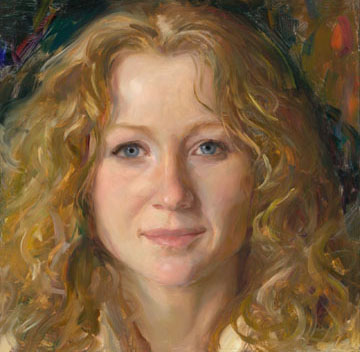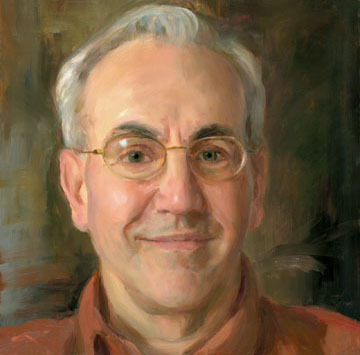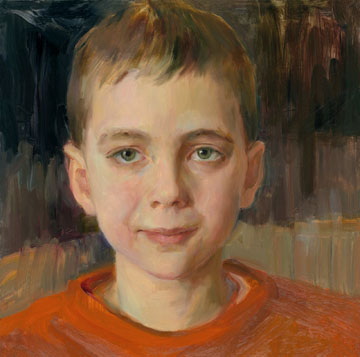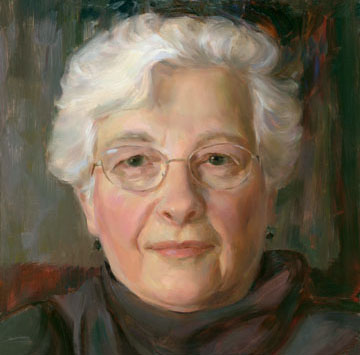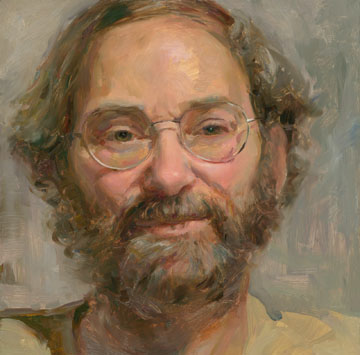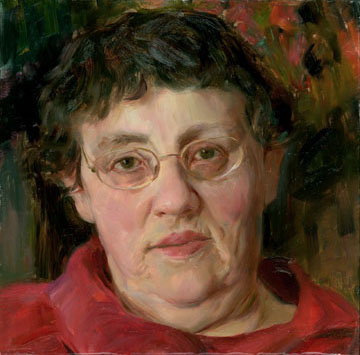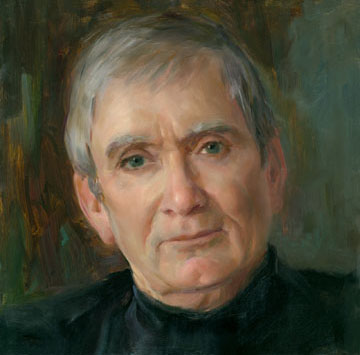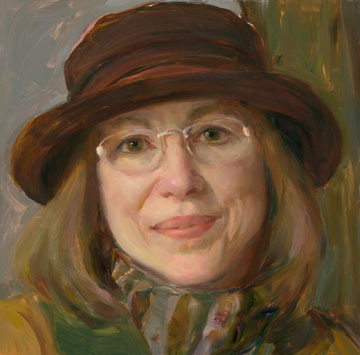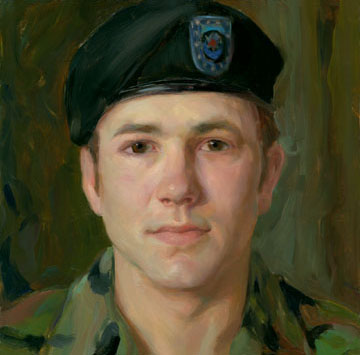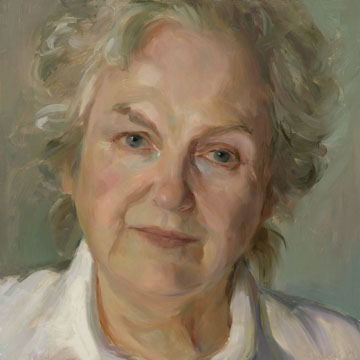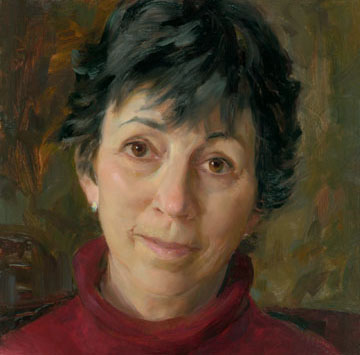 Typically, the subject in a portrait is a person who can afford to commission a painting or someone the artist finds intriguing for his or her own reasons. In a Main Street Maquoketa storefront, Rose Frantzen painted portraits from life of anyone in her hometown that wished to pose for her. "I wanted to paint my neighbors and fellow Maquoketans without any selection or choice on my part, attempting to capture a direct portrayal of the people around me," said Rose. "Together, we could democratize portraiture, allowing anyone to be painted just by showing up and participating." From July, 2005 through July, 2006, Rose painted 180 12x12" oil portraits.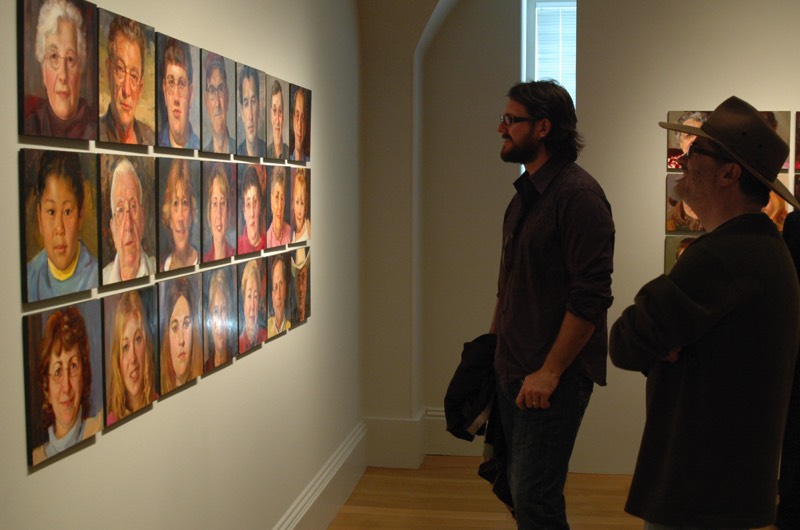 Portrait of Maquoketa had an eight month showing at the Smithsonian's National Portrait Gallery in Washington, D.C. in 2009/2010.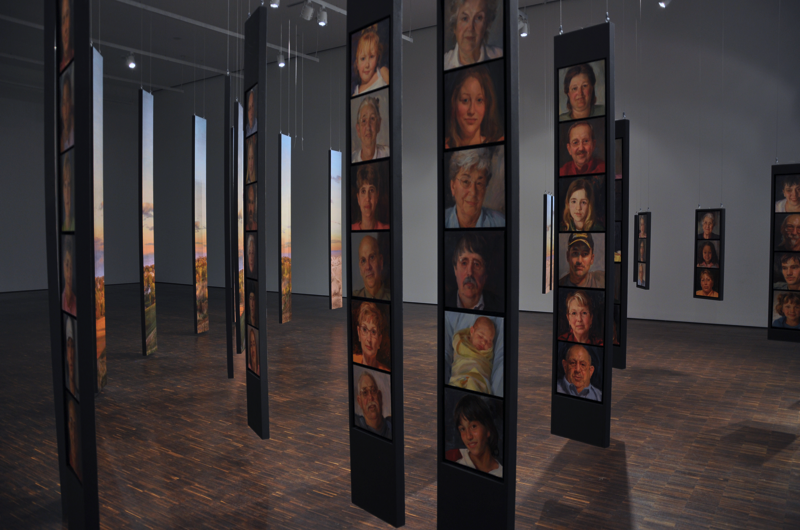 In 2012/2013 Portrait of Maquoketa was shown at the Figge Art Museum in Davenport, Iowa and included a 315 square foot landscape view of Maquoketa painted by Rose to complete her full vision for this portrait of her town. The landscape is broken up on 34 vertical panels suspended from the ceiling and arranged in such a way that when a visitor sits at one end of the installation, all of the panels coalesce into a unified view of Maquoketa as seen from the hills outside of town. On the other side of the landscape panels all 180 portraits that Rose painted of her townspeople are displayed.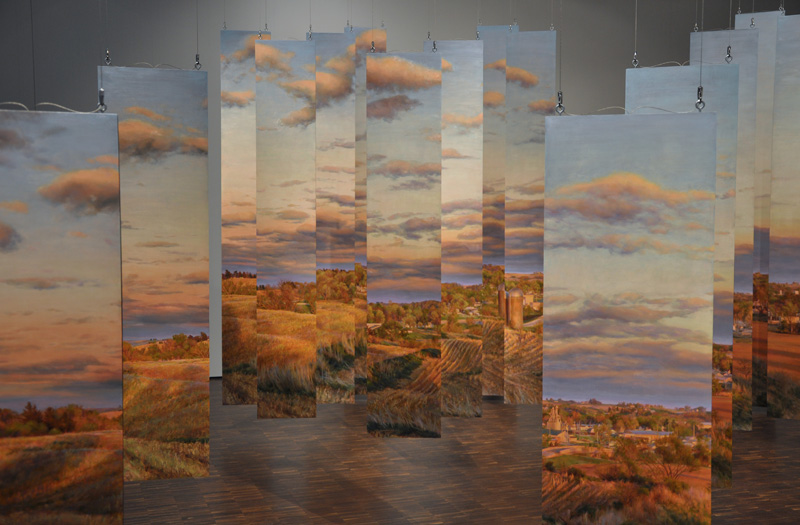 Audio compositions by the artist's brother,
John Frantzen
, which play on two localized speakers, allow the voices of those who posed to be heard along with the natural sounds of the landscape and music inspired by the voices and the landscape.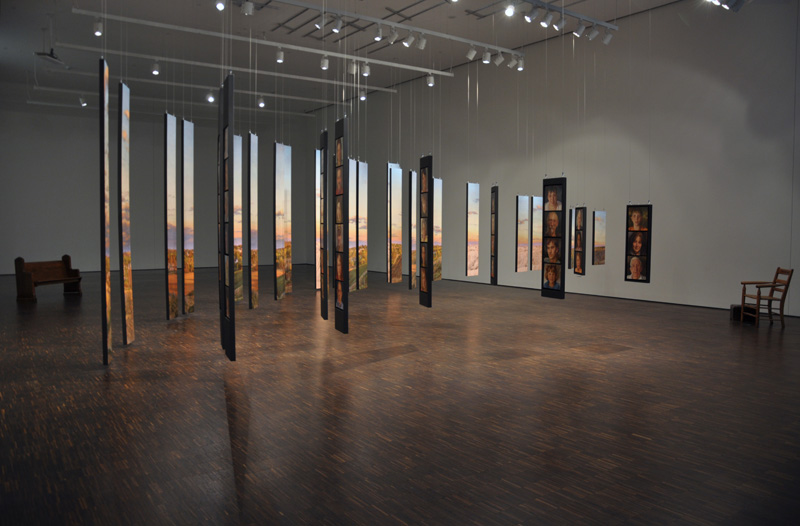 Rose's husband, artist/designer Chuck Morris, did the engineering and mapping of the dimensional view landscape, so Rose could paint the 34 landscape panels and have them all align from one point of view.
The
Figge Art Museum
has purchased
Portrait of Maquoketa
and is alternately showing and traveling the installation, with the current showing running Oct. 19 through Feb. 2.
Rose Frantzen in the studio, painting the landscape for "Portrait of Maquoketa" along with shots of the exhibition at the Figge Art Museum.
Portrait of Maquoketa was supported in part with grants from the Iowa Arts Council, a division of the Iowa Department of Cultural Affairs and the National Endowment for the Arts and by The Ceres Trust.