Museum Exhibitions and Collections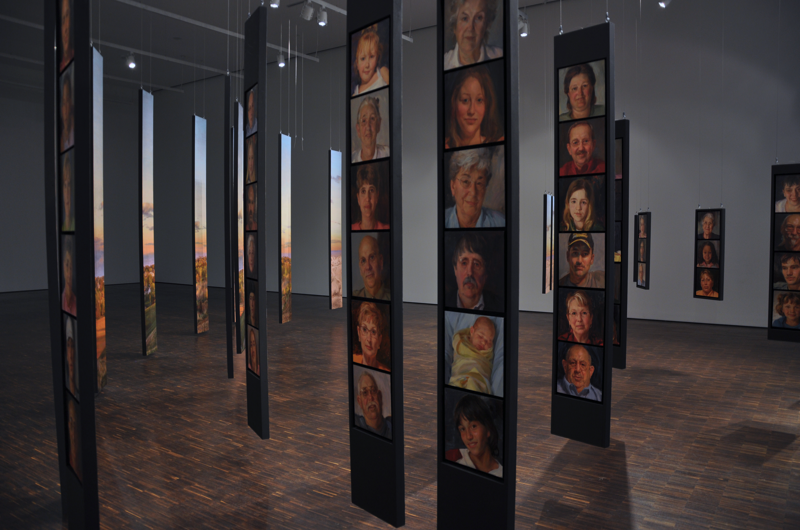 Portrait of Maquoketa
will be shown October 19th, 2019 through February 4th, 2020 at the
Figge Art Museum
in Davenport, Iowa.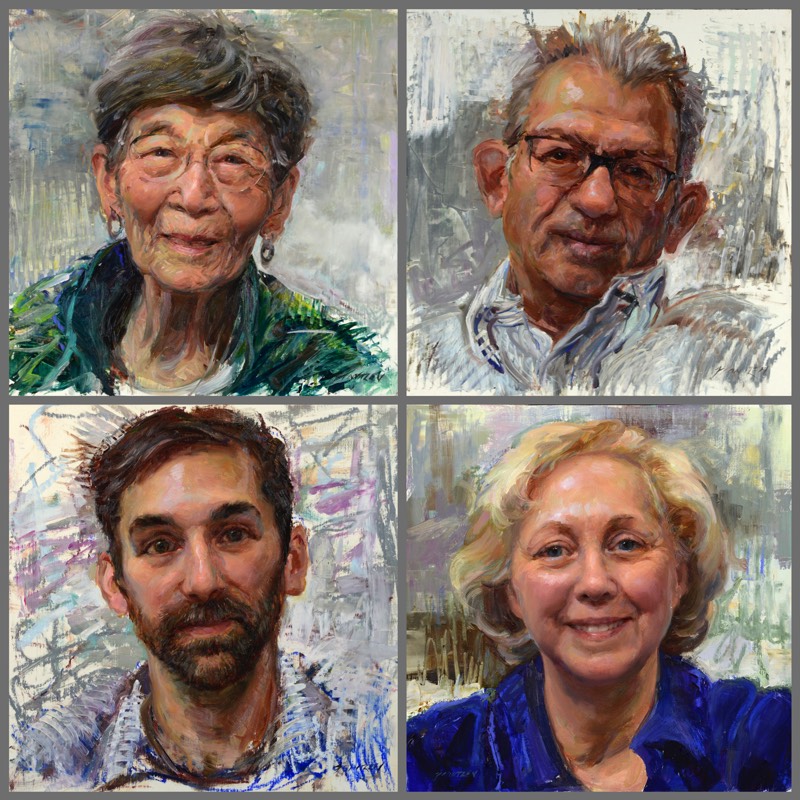 The
Brunnier Art Museum
at Iowa State University in Ames, IA premiered
Faces of Iowa State
, an ongoing project that currently features 39 four-hour portraits of Iowa Staters including students, faculty, staff, alumni and others members of the university community. Iowa State commissioned Rose to paint the first group of portraits on location at the 2016 Iowa State Fair. She returned to the ISU campus twice in 2017 to continue the project. The exhibition toured the state of Iowa with exhibitions at Maquoketa Art Experience, December 9, 2017-February 12, 2018, Maquoketa, Iowa; Muscatine Art Center, February 15-April 15, 2018, Muscatine, Iowa; Pearson Lakes Art Center, April 26-June 23, 2018, Okoboji, Iowa; Blanden Art Museum, August 4-October 14, 2018, Fort Dodge, Iowa; and Harvester Artspace Lofts Exhibit Gallery, November 4-December 31, 2018, Council Bluffs, Iowa.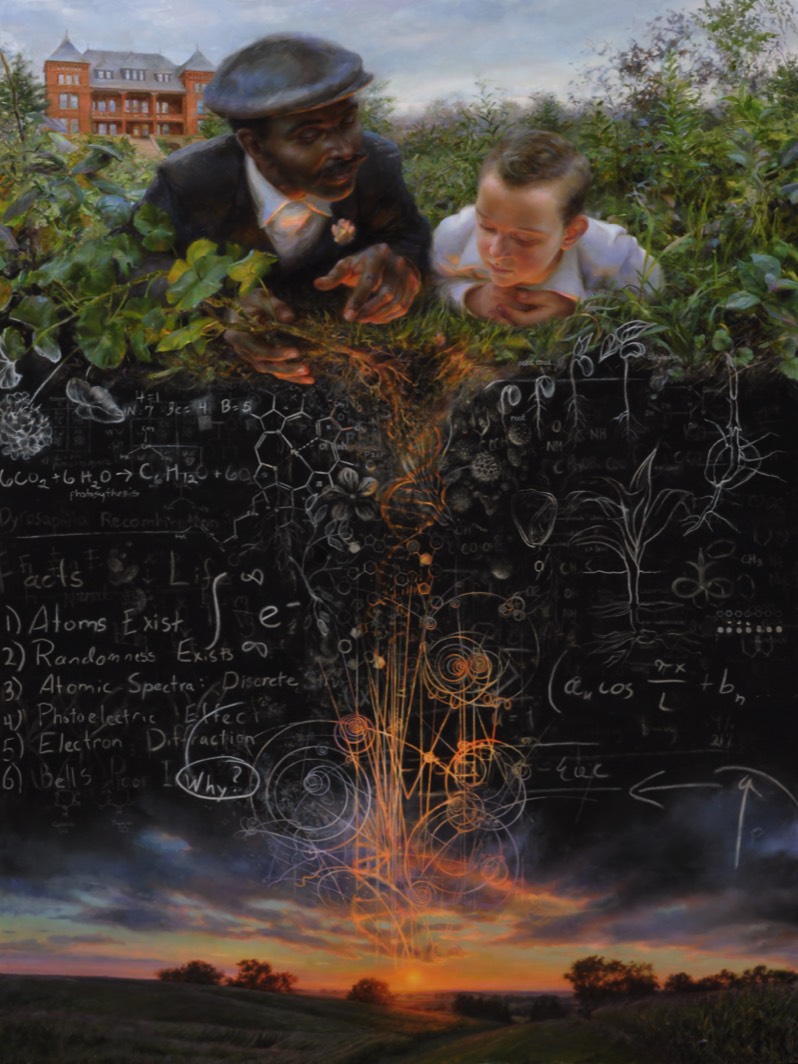 The
Brunnier Art Museum
at Iowa State University in Ames, IA exhibited
Do You Know What's Inside This Flower? George Washington Carver Mentors a Young Henry A. Wallace
, which was commissioned by the Iowa State University College of Agriculture and Life Sciences and the University Museums. The piece is in the permanent collection of the University Museums.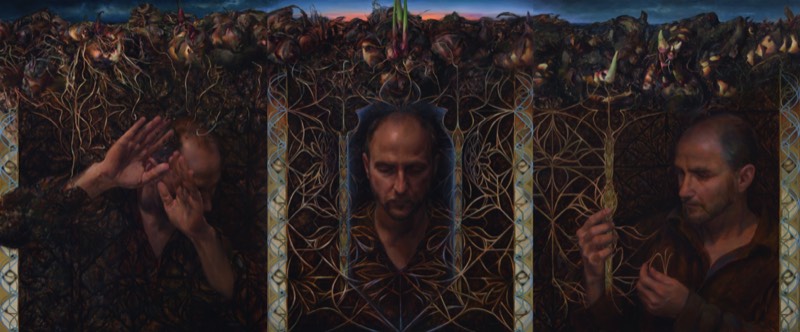 The
Cedar Rapids Museum of Art
has acquired the
Dormancy Series: Recoil, Convergence, Approach
triptych for its permanent collection.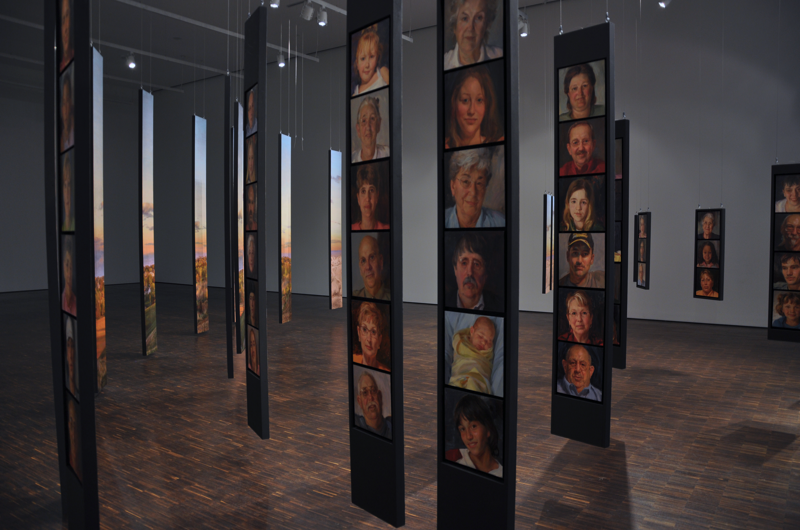 In 2012/2013
Portrait of Maquoketa
was shown at the Figge Art Museum in Davenport, Iowa and included a 315 square foot landscape view of Maquoketa painted by Rose to complete her full vision for this portrait of her town. The landscape is broken up on 34 vertical panels suspended from the ceiling and arranged in such a way that when a visitor sits at one end of the installation, all of the panels coalesce into a unified view of Maquoketa as seen from the hills outside of town. On the other side of the landscape panels all 180 portraits that Rose painted of her townspeople are displayed.
The
Figge Art Museum
has purchased
Portrait of Maquoketa
and is alternately showing and traveling the installation.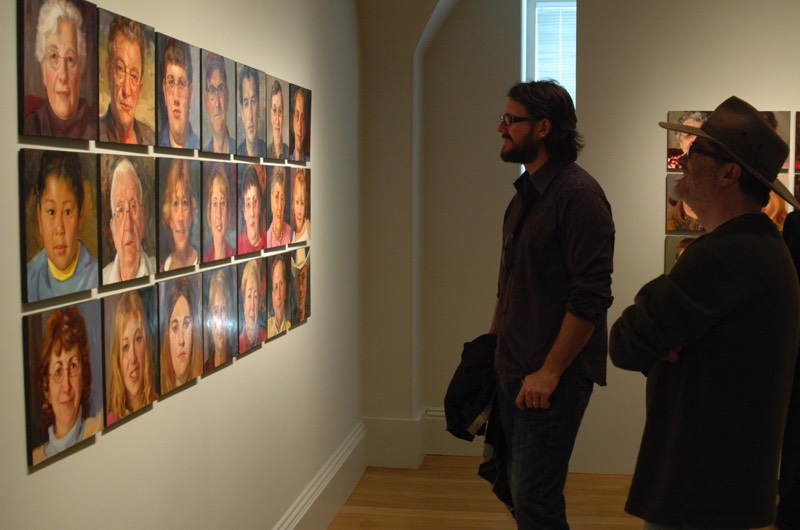 Portrait of Maquoketa's 180 portraits had an eight month showing at the Smithsonian's National Portrait Gallery in Washington, D.C. in 2009/2010.